Free Shipping.
Everything
Comes Autographed

!
STOP
Right There
If you live outside the United States
Click

International Orders
​
Please allow 2-4 weeks for all handmande items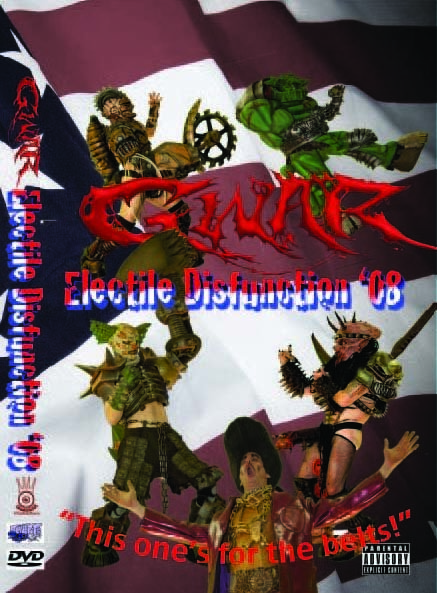 GWAR - Electile Dysfunction '08
SKU 00002
Product Details
Witness the triumphant return of Sleazy P. Martini as your testicles explode once you purchase GWAR - Electile Dysfunction on DVD today!! One of GWAR's greatest tours of ALL TIME captured in this amazing video presentation. A limited number of these were made so buy yours before they run out. Add your name in a note with your purchase if you would like Sleazy P. Martini himself to autograph it for you.

Save this product for later