Free Shipping.
Everything
Comes Autographed

!
STOP
Right There
If you live outside the United States
Click

International Orders
​
Please allow 2-4 weeks for all handmande items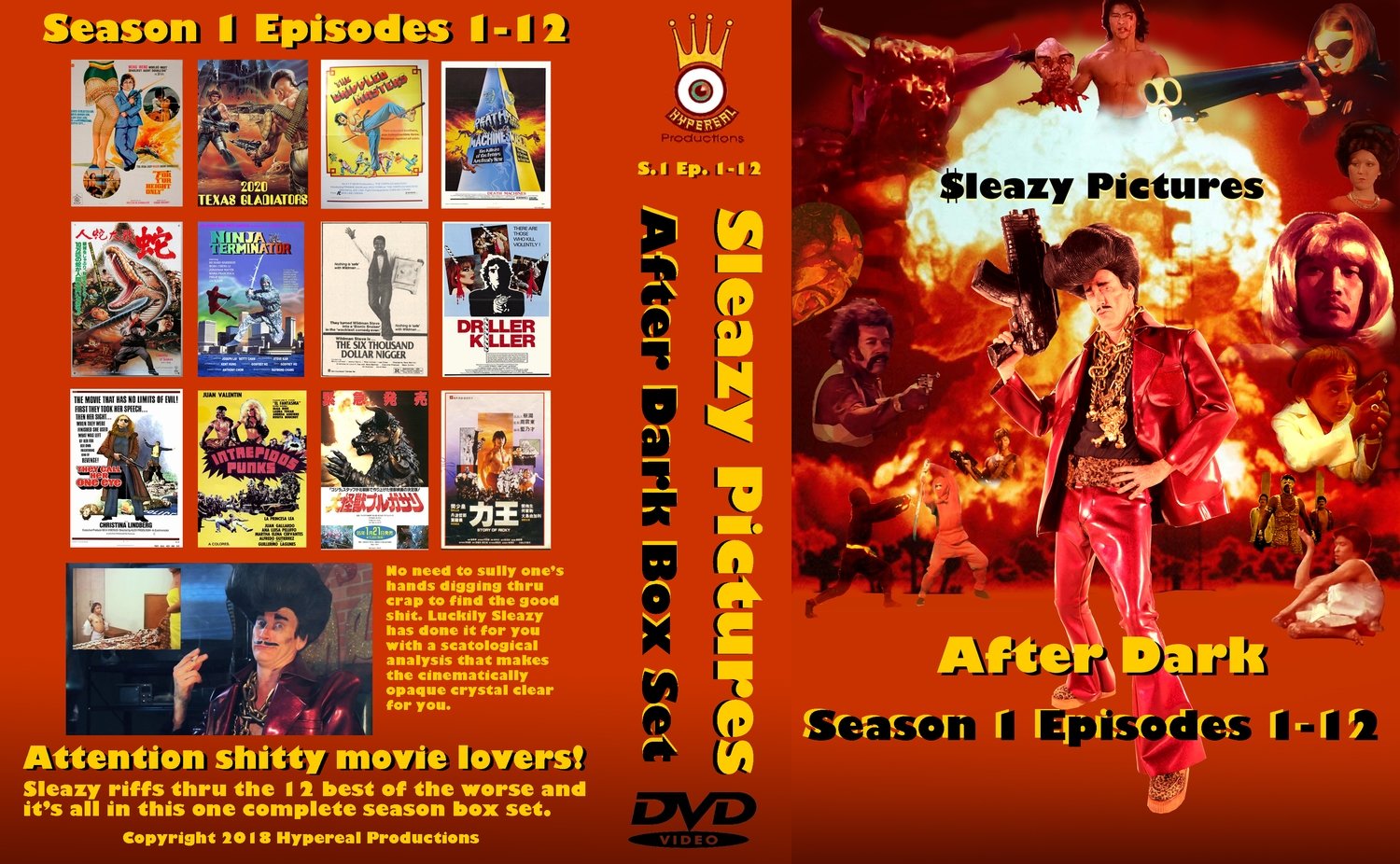 Sleazy Pictures After Dark - Season 1 DVD Box Set
SKU 00000
Product Details
Own the entire first season of Sleazy Pictures After Dark on DVD today!! 12 complete, unedited episodes staring the "manager with the mostest".... Sleazy P. Martini. Your eyelids will peer back into your skulls as you witness the intimate and laving life style of Sleazy when he isn't busy selling crack, pimping the hoes, or managing GWAR!! Actually, we lied. You'll probably see all that shit AND MORE when send $55.00 to Sleazy himself and get your very own personally signed copy of Sleazy Pictures After Dark - Season 1 on DVD today. Please leave the name you would like the dvd set autographed to in a note with your order.

Save this product for later